Day 2 :
Keynote Forum
Université Paris-Sud, France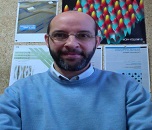 Biography:
Antonio Tejeda is a researcher at CNRS, the main French Research Center. He obtained a tenure position at CNRS in 2004, where he works at present in the Laboratoire de Physique des Solides. His areas of expertise are low dimensional systems, surfaces and interfaces, especially correlated surfaces and graphene. He often combines structural techniques and electronic spectroscopies, mainly scanning tunneling microscopy and high-resolution angle resolved photoemission.
Among his responsibilities are the chairing of the «International Symposium on Graphene Devices- 2012», the edition of a special issue on J. Phys. D: Appl. Phys on « Graphene: from functionalization to devices » and another on J. Phys.: Condens. Matter on « Correlation and many-body effects at surfaces ». He has also written the book "Photoemission in solids: concepts and applications".
Abstract:
The disadvantage of graphene for using digital electronics is lack of bandgap, which is necessary to perform on-off switching operations in transistors. We have shown three different approaches to open a gap in graphene and tailor its electronic band structure. This includes (1) nanostructuration of graphene into graphene nanoribbons, (2) preparing a well-ordered buffer layer graphene and (3) introduction of a superperiodic potential in graphene grown on vicinal noble metal substrates.
In our first approach to control graphene band structure, we have considered graphene ribbons grown on facets of the SiC(0001) surface. Our morphological characterization by scanning tunneling microscope (STM) and cross sectional transmission electron microscope (TEM) shows the presence mini-ribbons bordering a central extended ribbon. These mini-ribbons have a width of 1-2 nm and promote an electronic confinement gap of more than 0.5 eV as observed by photoemission, in an otherwise decoupled graphene from the substrate.
We have also studied the first stages of graphene growth. On SiC(0001) substrate, under adequate growth conditions, a well ordered first single layer graphene (i.e. the buffer layer) exhibits again a bandgap of more than 0.5eV. The origin of this bandgap was unclear, so we used STM, TEM angle-resolved photoemission spectroscopy (ARPES) together with calculations. This comprehensive study demonstrated that the bandgap opening is due to the super periodicity induced by the substrate.
Finally, we induced different superperiodicities on the underlying substrate to tailor graphene's electronic properties. The nanostructuration of two substrates, Ir(332) and a multivicinal curved Pt(111) substrate induces a superperiodic potential on graphene that opens mini-gaps on the π band as observed by ARPES and consistent with the structural periodicity observed in STM and low energy electron diffraction.
Keynote Forum
Bar Ilan University, Israel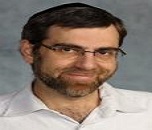 Biography:
The laboratory of Dr. Gilbert Daniel Nessim at Bar Ilan University (Israel) focuses on the synthesis of nanostructures using state-of-the-art chemical vapor deposition equipment. The scientific focus is to better understand the complex growth mechanisms of these nanostructures, to possibly functionalize them to tune their properties, and to integrate them into innovative devices.
Dr. Nessim joined the faculty of chemistry at Bar Ilan University in 2010 as lecturer and was promoted senior lecturer with tenure in 2014.
He holds a Ph.D in Materials Science and Engineering from the Massachusetts Institute of Technology (MIT), an MBA from INSEAD (France), and Masters in Electrical Engineering from the Politecnico di Milano and from the Ecole Centrale Paris (ECP, within the Erasmus/TIME program). Prior to his Ph.D, Dr. Nessim spent a decade in the high-tech industry and consulting across Europe, USA, and Israel.
Abstract:
Despite the massive progress achieved in the growth of carbon nanotube (CNT) forests on substrate, besides lithographic patterning of the catalyst, little has been done to selectively (locally) control CNT height. Varying process parameters, gases, catalysts, or underlayer materials uniformly affects CNT height over the whole substrate surface.1-2We will show here how we can locally control CNT height, from no CNTs to up to 4X the nominal CNT height from iron catalyst on alumina underlayer by patterning reservoirs or by using overlayers during annealing or growth.
We pioneered the concept of reservoir showing how an iron thin film reservoir placed below the alumina underlayer almost doubles CNT height3 and how a copper/silver thin film reservoir deactivates the iron catalyst placed above it.4 We will also show how different thin film reservoir materials can enhance CNT growth by a factor of 4X.
We also pioneered the concept of overlayer, where a copper stencil or bridge placed above the catalyst surface during pre-annealing or during CNT growth deactivates the catalyst.5 We showed how we could pattern regions with CNTs and without CNTs by simply annealing the sample with a patterned overlayer positioned above its surface. Using nickel overlayers, we obtained a similar result but with a completely different mechanism. We thus synthesized patterned CNT forests using a simple process, without the need for lithography.
We can now combine the overlayer technique with one of the above-mentioned reservoirs (no reservoir, Cu/Ag reservoir, or Fe reservoir) to further modulate CNT growth by offsetting some or all of the growth enhancements achieved using the reservoirs. This modulation of the CNT height is a significant improvement compared to the "CNTs (one height) / no CNTs" patterning that has been achieved using lithography of the catalyst, and moves us closer to building 3D architectures of CNTs.
Electrochemistry of diamond and nano carbon materials
Location: .
Session Introduction
University of Johannesburg, South Africa

Biography:
Omotayo A. Arotiba is an Electrochemist with expertise in the applications of nanomaterials such as carbons, dendrimers, metal/metal oxides for the development of (bio)sensors and photo-electrochemical systems for biomedical, environmental (water) related problems. He is currently involved in the development of electrochemical water treatment technologies as well as sensors for toxic metals, toxins and many substances of biomedical importance. He received his BSc (Hons) and MSc in Industrial Chemistry from the University of Ilorin and the University of Benin both in Nigeria. He obtained his PhD (in 2009) from the Department of Chemistry, University of the Western Cape, South Africa. He joined the Department of Applied Chemistry, University of Johannesburg in 2010 where he is currently a Professor. He is a member of the International Society of Electrochemistry, Royal Society of Chemistry and South African Chemical institute
Abstract:
This work presents an overview of our research on the use of carbon – diamond, graphene and exfoliated graphite – in the development of electrochemical sensors and photoanodic electrodes for the electrochemical degradation of organic water pollutants. In electrochemical sensing, a novel ternary composite electrode from diamond, graphene and polyaniline was prepared, characterised and applied for the electrochemical determination of 2,4-dichlorophenol (2,4-DCP) in aqueous media. The composite, obtained via the oxidative polymerisation of aniline in the presence of graphene and diamond, was characterised by FTIR spectroscopy, Raman spectroscopy etc and used to modify a glassy carbon electrode. The electrochemical properties of the bare and modified electrodes were investigated using cyclic voltammetry, square wave voltammetry (SWV) and impedance. The determination of 2,4-DCP in 0.1 M HNO3 was carried out using SWV and a detection limit of 0.25 μM was calculated. The electrode exhibited antifouling capabilities during the electro-oxidation of 2,4-DCP. For electrochemical degradation, composites electrode consisting of exfoliated graphite (EG) and diamond were prepared and used for the electrochemical degradation of organics in water. The extent of degradation of the organics was monitored with UV/VIS spectroscopy and total organic carbon. Results showed that the incorporation of diamond into EG yielded a more robust electrode in terms of current density and also enhanced the rate of degradation of the organics. This approach is promising for the development of alternative or complementary methods for water treatment.
Universidad de Guadalajara, Mexico

Biography:
Gustavo Lopez Velazquez made his BS, MS, and Ph. D. at the Universidad Nacional Autonoma de Mexico (UANM).
He did a postdoc at Texas Accelerator Center, USA for about two years and went to Leon, Guanajuato, Mexico to help
in the formation of the Instituto de Fsica de la Universidad de Guanajuato (IFUG) during three years. Then, he went
back to Texas, USA, to form part of the team who spend six years trying to design and construct the Superconducting
Super Collider Accelerator (SSC) in Waxahachie, Texas. After this, he went back to Mexico (Guadalajara, Jalisco) in
1994 to help a team of researchers in Physics, and he has been there since now, where he has have collaboration with
Los Alamos National Laboratory (LANL) in quantum computer research.
Abstract:
Quantum computation is one of latest hard goal in computer science and technology to perform algorithm that can not be solved during our lifetime by a classical computer. The secret of this powerful machine is based on the exponential parallelism of calculations that it can make due to principle of superposition of the quantum mechanics, where the main elements which give us the information is called qubit (made up of the superposition of two states). However the diculties found to have a workable quantum computer with signi cant number of qubits (say, 1000) is looked far away, due to decoherence and technological problems. We are proposing a new solid state quantum computer based on diamond estructure
where one removes a C12 atom (spin zero) and replace it by a C13 atom (spin one half) forming a linear chain of C13 atoms. We show here that this in quantum system we can have an arbitrary single spin rotation of a qubit, a Controlled-Not (CNOT) quantum gate formed with two qubits, and a Controlled-Controlled-Not (CC-NOT) quantum gate with three qubits. This is enought to demonstrate that a full quantum computer can be con- structed with this model. Parameters of the design are
determined by the behavior of these quantum gates.
University of the Witwatersrand, South Africa

Biography:
Somnath Bhattacharyya is a Professor in the School of Physics at the University of the Witwatersrand, Johannesburg, South Africa focusing on the area of condensed matter physics and nano-electronics. His major interest is in the transport properties of carbon and major achievements include the demonstration of resonant tunnel devices based on amorphous carbon, gigahertz transport in carbon devices, n-type doping of nanocrystalline diamond and developing theoretical models for transport in disordered carbon. His team focuses on the fabrication of the nanoelectronic devices, studying novel electronic properties of nanocrystalline diamond films and carbon superlattice structures at high magnetic fields and high frequencies. His group is also involved in performing theoretical modeling of carbon quantum structures. He is engaged in developing a new infrastructure for a wider range of nanotechnology that will include quantum matter, carbon based microwave detectors and nano-bio-electronics.
Abstract:
Nanostructured semiconducting carbon system, described by as a superlattice-like structure demonstrated its potential in switching device applications based on the quantum tunneling through the insulating carbon layer [1-4]. This switching property can be enhanced further with the association of Josephson's tunneling between two superconducting carbon (diamond) grains separated by a very thin layer of carbon which holds the structure of the film firmly [5]. The superconducting nanodiamond heterostructures form qubits which can lead to the development of quantum computers provided the effect of disorder present in these structure can be firmly understood. Presently we concentrate on electrical transport properties of heavily boron–doped nanocrystalline diamond films around the superconducting transition temperature measured as a function of magnetic fields and the applied bias current. We demonstrate signature of anomalous negative Hall resistance in these films close to the superconductor-insulator-normal phase transition at low bias currents at zero magnetic field [5]. Current vs. voltage characteristics show signature of Josephson-like behavior which can give rise to a characteristic frequency of several hundred of gigahertz. Signature of spin flipping also shows novel spintronic device applications. We are working towards utilizing the superconducting phenomena in nanodiamond films in making some novel quantum electronic and high speed devices. This project complements our previous work on nitrogen-doped nanodiamond films and related nanostructured carbon devices which showed interesting radio frequency features in the gigahertz range [6].
Novel hybrid carbon materials
Location: .
Session Introduction
Donghua University, China

Biography:
Dr. Guang Li received her M.Sc in Chemistry from China Textile University in 1985, and her Ph.D in material science and engineering from Donghua University in 2006. She was a Senior Visiting Scholar in the University of Twente (Netherlands). She has been a full Professor at Donghua University sine 1999, and continuously working on high performance polymer , porous carbon fibers and their associated processing and applications. She has published more than 100 scientific papers in high-impacting peer-reviewed journals and has given more than 24 keynote/invited/oral presentations, co-authored 4 books, and owns 26 patents. Dr. Li has been awarded several prizes for recognizing her contributions to science and technology.
Abstract:
As one of carbon materials, the porous carbon fiber has played a great role as catalyst support, separation by absorption, gas storage etc. based its high aspect ratio. Among related publications, few studies focused on the microwave absorption characteristics of porous carbon fibers, although a great number of papers concerned carbon materials such as carbon black, fiber, tube as microwave absorbents[1-3]. In this study, Porous carbon fibers were prepared through carbonization of the blend fibers composed of poly(acrylonitrile) (PAN) and poly(methyl methacrylate) (PMMA)with 70 wt % of PAN. The pore size in porous carbon fibers could be controlled by changing the average molecular weight of PAN, The pores of 1-10μm and 0.1-1μm in diameter were obtained from the blend fibers where the average molecular weight of PAN is 51000 and 83000 g/mol, respectively(Figure 1). The obtained porous carbon fibers were used as absorbents to make epoxy composites with addition of 2-6 wt %. The microwave absorption properties were stimulated based on a model for a single-layer plane wave absorber. The results explained the porous carbon fiber showed much better microwave absorption than carbon nanofiber, and the porous carbon fiber with small size of pores showed much better microwave absorption than that with large size of pores, as shown in figure 2. It is believed that the enhanced microwave absorption from the porous carbon fibers is due to a combination of the dielectric-type absorption and the interference of multi-reflected microwaves[3-6]. When the pore size in porous carbon fibers is large, the air-absorber interfaces could be reduced at the same pore volume. Therefore, the superior microwave absorption of composites filled by porous carbon fiber with smaller pore size may be ascribed to the combination of absorption and interference of microwaves.
Center for Nanoscale Materials, Argonne, National Laboratory,USA

Biography:
Anirudha Sumant is a Materials Scientist working at Center for Nanoscale Materials, Argonne National leading the research on nanocarbon materials including CVD-diamond, carbon nanotube and graphene. He has more than 22 years of research experience in the synthesis, characterization and developing applications of carbon based materials. His main research interests include electronic, mechanical and tribological properties of carbon based materials, surface chemistry, micro/ nano-scale tribology, and micro-nanofabrication. He is the author and co-author of more than 100 peer reviewed journal publications, 2 book chapters, winner of four R&D 100 awards, NASA Tech Brief Magazine Award, 2016 TechConnect National Innovation Award, has 16 patents granted, and 15 pending and given numerous invited talks. His research in diamond materials helped in the formation of several start-up companies including NCD Technologies Inc. and AKHAN Semiconductors Inc. He is a member of MRS, STLE and AVS.
Abstract:
Minimizing friction and wear-related mechanical failures remains as one of the greatest challenges in today's moving mechanical systems leading to a search for new materials that can reduce friction and wear related energy losses and the understanding of fundamental mechanisms that control friction. In this context, our work on graphene has shown that this materials properties can be manipulated at the atomic level to achieve exceptionally high wear resistance, as well as well as achievement of superlubricity (or near zero friction) at macroscale through combined use of graphene and nanodiamonds on sliding surfaces [1]. This discovery presents a paradigm shift in understanding frictional behavior of graphene and other 2D materials and offers a direct pathway for designing energy efficient frictionless tribological systems. In the second part of my talk, I'll describe our recent work on direct growth of wafer-scale graphene on diamond. The fact that the one atom thick graphene membrane strongly affected by the substrate interactions puts limit on exploiting excellent intrinsic properties of graphene for various applications. Diamond offers multiple unique properties, such as high phonon energy, low trap density, and high thermal conductivity, which make it an ideal substrate for fabricating graphene devices on diamond [2]. We demonstrate a novel process to grow large area single and few layer graphene directly on the diamond thin film deposited on silicon wafer thus eliminating the need for graphene transfer [3]. This approach offers new opportunities for developing graphene based nanoelectronic devices directly on dielectric substrate (diamond/Si) and provides reliable, efficient and low cost alternative as compare to current methods.
Graphene and other 2D materials
Location: .
Session Introduction
Meijo University, Japan

Biography:
Prof. Mineo Hiramatsu is a Full Professor of Department of Electrical and Electronic Engineering and the Director of Nanocarbon Research Center, Meijo University, Japan. He also serves as the Director of Research Institute, Meijo University. He served as the Director of The Japan Society of Applied Physics. His main fields of research are plasma diagnostics and plasma processing for the synthesis of thin films and nanostructured materials. Author of more than 100 scientific papers and patents on plasma processes for materials science. Member of organizing and scientific committees of international conferences on plasma chemistry and plasma processing: International Conference on Reactive Plasmas, International Symposium on Advanced Plasma Science and its Applications for Nitrides and Nanomaterials, International Symposium on Dry Process, International Conference on Advanced Nanomaterials, THERMEC, International Conference on Processing & Manufacturing of Advanced Materials.
Abstract:
Carbon nanowalls (CNWs) are few-layer graphenes with open boundaries, standing vertically on a substrate. The sheets form a self-supported network of wall structures with thicknesses ranging from a few nanometers to a few tens of nanometers, and with a high aspect ratio. The maze-like architecture of CNWs with large-surface-area graphene planes would be useful as electrodes for energy storage devices, electrochemical and biosensors, and scaffold for cell culturing. From a practical point of view, structures of CNWs including spacing between adjacent nanowalls, crystallinity and alignment should be controlled according to the usage of CNWs. Moreover, post processes such as integration techniques including etching and coating of CNWs and surface functionalization should also be established. We report the current status of the control of the CNW structures during the growth processes as well as post treatment, together with examples of electrochemical applications using CNWs.
As an example of application, CNWs were used as platform for hydrogen peroxide (H2O2) sensing. This kind of application is based on the large surface area of conducting carbon and surface modifications including decoration with metal nanoparticles (NPs). It is known that H2O2 is a major messenger molecule in various redox-dependent cellular signaling transductions. Therefore, sensitive detection of H2O2 is greatly important in health inspection and environmental protections. For the H2O2 sensing, CNWs were grown on carbon fiber paper (CFP) using plasma-enhanced chemical vapor deposition with CH4/Ar mixture to increase the surface area. Then, CNW surface was decorated with Pt-NPs by the reduction of H2PtCl6 in solution. Cyclic voltammetry results showed that the Pt-decorated CNW/CFP electrode exhibited excellent electrocatalytic activity to the reduction of H2O2. Electrochemical experiments demonstrate that nanoplatform based on vertical nanographene offers great promise for providing a new class of nanostructured electrodes for electrochemical sensing, biosensing and energy conversion applications.
Missouri State University, USA

Biography:
Ghosh has completed his PhD from Tata Institute of Fundamental Research and postdoctoral studies from the University of Maryland at College Park and Argonne National Laboratory. Currently, he is a Professor of Physics and Materials Science at Missouri State University. Over the last 25 years in his research career, he has been developing organic and inorganic thin films, nanomaterials, and their heterostructures for potential applications in the field of spintronics, renewable energy, and nanobiotechnology and has made important contributions to these fields. He has published over 150 peer-reviewed articles in highly cited journals and has been serving as a reviewer in many reputed journals.
Abstract:
Our goal is to follow a completely novel route to fabricate large area reduced graphene oxide (RGO) thin film using physical vapor deposition technique to achieve high charge carrier mobility with better conductivity. In order to avoid the chemical reagent based reduction path which often uses toxic reducing compound such as N2H4 and NaBH4, we used the pulsed laser deposition (PLD) technique. Large area uniform thin films of RGO were synthesized by PLD. A number of structural properties including the defect density, average size of sp2 clusters and degree of reduction have been investigated by Raman spectroscopy, X-ray photoelectron spectroscopy and x-ray diffraction. Temperature dependent (5K - 350K) four terminal electrical transport property measurement confirms variable range hopping and thermally activated transport mechanism of the charge carriers at low (5K - 210K) and high temperature (210K - 350K) regions, respectively. The calculated localization length, DOS near Fermi level (EF), hopping energy, and Arrhenius energy gap provide significant information to explain excellent electrical properties in the RGO films. Hall mobility measurement confirms p-type characteristics of the thin films. The charge carrier Hall mobility can be engineered by tuning the growth parameters, and the measured maximum mobility was 1596 cm2v-1s-1. The optimization of the improved electrical property is well supported by Raman spectroscopy. The transport properties of RGO samples are dependent on a number of factors including the density of the defect states, size of the sp2 clusters, degree of reduction, and the morphology of the thin film.

Biography:
Morgan Advanced Materials (LSE: MGAM) is a UK-headquartered global manufacturer of specialized engineered products made from carbon,
advanced ceramics and composites. It is one of two strategic partners for the graphene activities at the University of Manchester National Graphene
Institute, Morgan being recognized by Manchester for having the product engineering and design expertise required to commercialize the materials
developed at the NGI. After being educated as a chemical engineer, Richard Clark has been with Morgan for 30 years, developing and
commercializing materials across the spectrum of Morgan's portfolio, most recently focusing on materials related to energy. Richard was part of
Morgan's team engaged with the University of Cambridge developing electrolytically produced carbon nanomaterials and has continued his
involvement in this field in collaboration with Morgan's team at the Manchester NGI.
Abstract:
Since the groundbreaking article in Science in October 2004 describing the occurrence, isolation and potential significance of graphene, there has been a huge interest in developing industrially scalable methods of manufacture from bottom-up and
top-down routes. By mid-2015 the number of international patent applications had already exceeded 10,000 and the annual rate
was continuing to accelerate exponentially. Over 11,000 scientific papers (more than one per hour) with "graphene" in the title were published in 2015. Hundreds of millions of dollars are being invested in such programs as Europe's Graphene Flagship consortium as well in in many other academic and commercial organizations globally, although this far exceeds the current annual revenue of graphene producers, by an order of magnitude or more.
One such top-down route developed for the mass manufacture of graphene involves electrochemical exfoliation. Promising in its own right, this can be performed using diazonium salts at a single applied potential, simultaneously functionalizing the single- or few-layer graphene generated. Not only does this remove the need for the secondary processing step, it is also a particularly effective means of separating the functionalized layers by virtue of the nitrogen generated during the in-situ diazonium reduction.
Most typically for other top-down methods for production of graphene, functionalization is considered a separate, but
necessary, operation to permit dispersion, so this method appears to offer some clear economic advantages. Although the
method applies to a plurality of diazonium salts, nitrobenzenediazonium (NBD) salts are particularly effective as
demonstrated by quantitative assessment of dispersibility and efficacy in improving capacitance at the laboratory scale.
This presentation will review the current status of the graphene industry and specifically review the recent progress on
electrochemical exfoliation in this context.